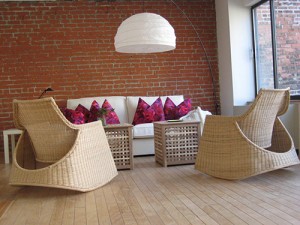 For the past 25 years, Jonathan Baron has been impressing homeowners with exceptional designs for their private residences. The individual attention he gives each client throughout the entire phase of each project, coupled with his innate ability to bring a client's dream home to life, make him one of the most in-demand interior designers in the New York region.
Clients are guaranteed to feel at home when they return to a dwelling designed by Jonathan. He marries all the fundamentals of design to create a comfortable and sophisticated space where residents can make memories for years to come.
Because the home is such a personal and special space, Jonathan employs top talent to work on each project. His dependable network of contractors keep the project moving toward on-time, on-budget completion.
Why Should You Choose Jonathan Baron and His Team to Design Your Home?
The minute you meet Jonathan, you know you are a top priority. His commitment to his clients is unwavering and immediately apparent. Jonathan combines commitment to his clients' goals with his passion for residential interior design and your vision and requirements to craft a one-of-a-kind space. Learn more:
Stylish and comfortable home design
Sumptuous fabrics
Luxurious furniture at affordable price points
Seamless customer experience from concept to completion
Explore the Jonathan Baron Interiors portfolio
See what our clients are saying
---

Contact Jonathan Baron today for a consultation