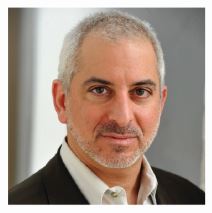 Jonathan Baron Interiors was founded in 1995 and is now a leading interior design team for lobby, hallway, and public area installations in upscale cooperatives and condominiums, apartment buildings, hotels, and other spaces in New York. Our designs are functional, timeless, and classic – and we always come in under budget and on schedule. President Jonathan Baron, ASID, is a naturally talented, immensely passionate, warm, and friendly designer. He gives each project individual focus and care, and holds his work to the highest standards of quality.
Jonathan personally directs all planning, design, programming, development, and installation activity from the initial meetings to the concept and the final punch list. He works closely with stakeholders, shareholders, and board members to foster mutually beneficial collaborative relationships and lasting satisfaction for all parties. Jonathan begins each interior design project by listening carefully before any concepts are created to ensure that the final outcome is functional and beautiful.
WHY CHOOSE JONATHAN BARON AND HIS TEAM?
Superior Design
20+ years of experience
Graduated from Louisiana State University and Graduate Studies in the prestigious Pratt Institute
New York State Certified Interior Designer; NYS License #0035
National Council of Interior Design Qualified (NCIDQ), top 10% in United States
Designs that reflect and enhance the inherent and architectural style of a building
Professional choices and solutions that help clients realize their goals
Seamless Installation
Superior and effective systems and technology for a smooth design experience
Valuable resources including reliable vendors and contractors
Efficient, collaborative communications
High level of responsibility and attention to detail
Jonathan Baron is an extensively trained, award-winning leader in New York interior design. Learn more about his vision:
Explore the Jonathan Baron Interiors portfolio
See what our clients are saying
---

Contact Jonathan Baron today for a complimentary consultation