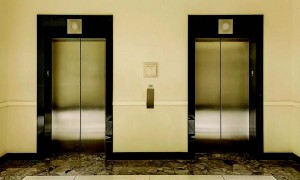 New York City cooperatives, office, and apartment buildings rely on Jonathan
Baron's expertise when designing their elevator interiors. Jonathan and his
team pay close attention to details such as flooring, lighting, and wall and
ceiling finishings. He puts together functional elevator finishes to create
elegant and luxurious elevator interior designs that are adapted to the existing
building's lobbies and hallways.
WHY SHOULD YOU CHOOSE JONATHAN BARON AND HIS TEAM TO DESIGN YOUR ELEVATORS?
Learn more:
The minute you meet Jonathan, you know you are a top priority. His dedication to his clients is unwavering and immediately apparent. Jonathan combines commitment to his clients' goals with his passion for elevator design – as well as your vision and requirements – to craft a one-of-a-kind space.
JONATHAN'S ELEVATOR DESIGN WORK HAS BEEN CALLED:
CONTEMPORARY ELEVATOR LIGHTING
DURABLE FINISHES
FUNCTIONAL AND UNIQUE HANDRAIL DESIGNS
ATTRACTIVE AND FUNCTIONAL FLOORING
PRACTICAL AND INNOVATIVE WALLS
THOUGHTFUL AND STRIKING ELEVATOR DETAILS
Explore the Jonathan Baron Interiors portfolio >
See what our clients are saying >
---

Contact Jonathan Baron today for a consultation
Save